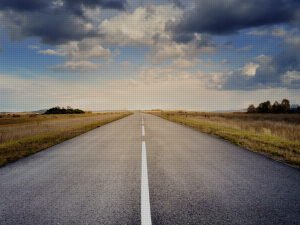 Here we are at the beginning of February already! We started with a clear view of our goals for the year, but are we still going in a straight line towards them?
I don't know about you, but I'm so easily distracted, especially when there are a lot of things going on. And for most of is, that's most of the time. Don't think when you retire, or semi-retire, you'll have all the time in the world. I haven't experienced that yet, and I'm almost seventy. In fact, I don't think I'd like it if time never went quickly.
Mind you, I like a slow start in the morning, with my coffee, my Bible, and my comfy rocking chair. Once I have that relaxed 'me' time, I like to be busy. Right now we are fixing our house up and getting ready to downsize. So there are plenty of opportunities to get distracted.
But I realized if I keep my goals in view and work on at least one little thing per day to drive toward them, before long I'll get there. Today, my blog post and email might be the only tasks I have time for, but that's enough. I'm not Superlady and you don't need to be either.
I also realized it's too easy to let Facebook steal my time. Before I know it, a half hour is gone and all I meant to do was look at the photos my family posted. So I hid Facebook in another part of my phone where it doesn't tempt me whenever I see the screen.
Don't let the busyness of life give your momentum a flat tire. What little thing can you do today to move forward and take back your time?
Wishing you a wonderful rest of the day,
Carol
P.S. I felt quite motivated after reading this blog post about Eisenhower