I've been working on a WordPress website for a local prison aftercare program that I volunteer with. As I was adding plugins, I thought many of you might also have a WordPress site and would be interested in seeing which plugins I use, so here is my list. There are many more, like ecommerce ones, that I don't use, so you won't find them listed here.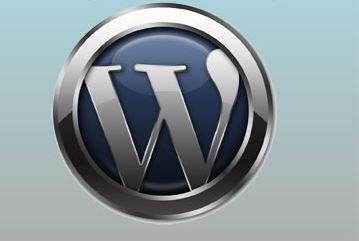 My recommendation when searching for new plugins is to read reviews, check ratings, and most of all, make sure that the plugin is compatible with your version of WordPress. Also, I learned the hard way that when updating your plugins, do one at a time and then check to make sure your site still looks fine. I didn't do that, updated all my plugins at once, and could no longer see my website online. One of the plugins wasn't compatible anymore and since I'd updated all of them at the same time, I had no idea which plugin was the culprit. It took hours of back and forth with my web host before I could get my site back online. If you update the plugins individually and your site no longer works, go to your File Manager files in the website CPanel, find the listing of WordPress plugins and delete the one that you tried to update before the site went down. That should rectify the problem.
Here is the list of WordPress plugins I use:
Akismet – to remove spam comments
ActiveCampaign – this is my new email provider and allows me to easily add an opt-in form to my post. Check to see if your email service might have a similar plugin.
Beacon Plugin – I love this one, although I use the paid service. It allows me to select some of my blog posts and then turns them into a PDF, complete with cover and call-to-action page. I can edit the content and add to it or delete parts before it's published. I can also create checklists and resources from the blog posts. Those can then be used as opt-in gifts for subscribers.
Instant Azon – another paid plugin, this one let's me select a category and the Amazon ads are pulled into my website so that I can collect affiliate commission when someone purchases. You can see them in my sidebar and on the page that says Amazon Store.
Easy AdMaker – I purchased this one from Nicole Dean and it's an easy way to create a small graphic offer in the form of a banner ad. You can see an example by clicking here and scrolling to the bottom of the post.
Libsyn Podcast – I use this one because I've started a podcast and since audio files are too big to host on your own website, I pay $5 a month to host them at Libsyn and the audio link is pulled into my blog with a click of a button whenever I release a new episode.
Simple Video Management System – this is a NAMS plugin and like the name implies, is a simple way to get your videos to display correctly on your website.
xBrander – PDF document brander – another NAMS plugin, lets your affilates brand PDF reports you've created and send them out to their customers, which means more visibility for you and your work.
Meeting Scheduler by vCita – I use the free version, there are all kinds of uses including a calendar so clients can book a session with you, but the only one I am using right now is the contact form.
Social Media Feather – this plugin adds your social media icons to your blog posts.
WP Touch Mobile – because your website will not look the same when viewed on a mobile phone, this plugin changes the look to be more mobile friendly. It probably doesn't work as well as having your site specifically designed for mobile, but it's free and works well enough for me.
A few years ago my website was hacked and it took a lot of time and money to get it back online again. In fact, if I hadn't met Regina Smola and her WordPress security team at NAMS I would have been totally lost about what to do. Three plugins were added at that time to make my site safer from attack. They are:
iThemes Security
WP Database Manager
Wordfence Security
I hope you find this list helpful and I'd love to hear about the WordPress plugins you use most.
Carol
P.S. Some of the links above may be affiliate links, which means I will make a small commission if you decide to purchase.
​
Save
Save
Save
Save
Save
Save
Save